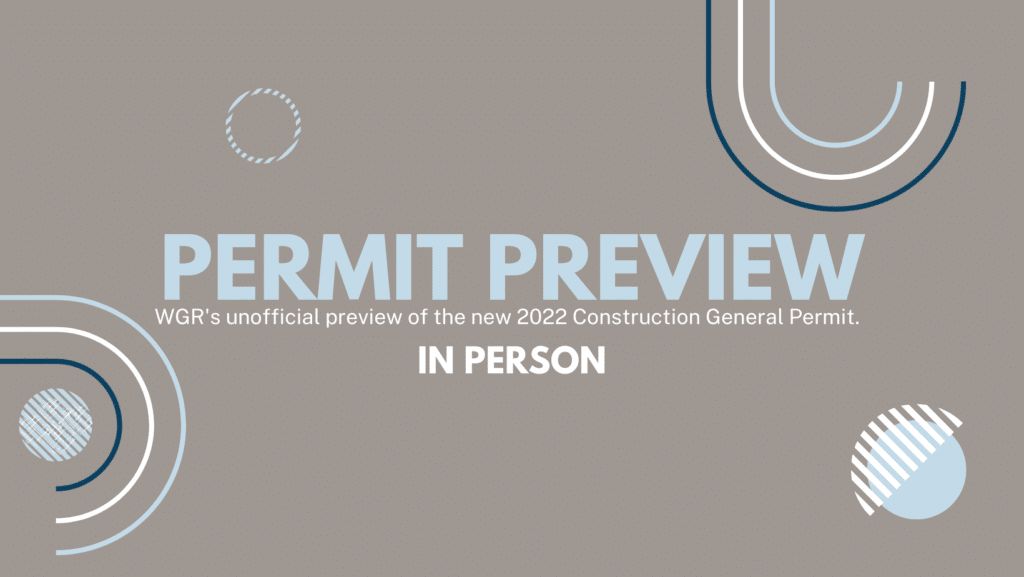 This class is WGR's unofficial preview of the new requirements that are coming September 1st due to the 2022 Construction General Permit Reissuance. The class will be hosted live from WGR's Training Center in Lodi, CA. Class size is limited to 30 students to give enough time for questions and student-instructor interactions.
Time and Date:
June 22, 2023: 8:00AM – 3:00PM (with hour lunch break)
Location: WGR Southwest, Inc. Training Center – 11780 N Hwy. 99, Lodi, California 95240
Register for Permit Preview Class
access until June 22, 2023 12:00 am
One (1) registration for the one day Permit Preview in person class in Lodi, CA on June 22nd.  If you are attempting to register more than one person from your organization, each student will need to register separately through their own unique FORGE account.